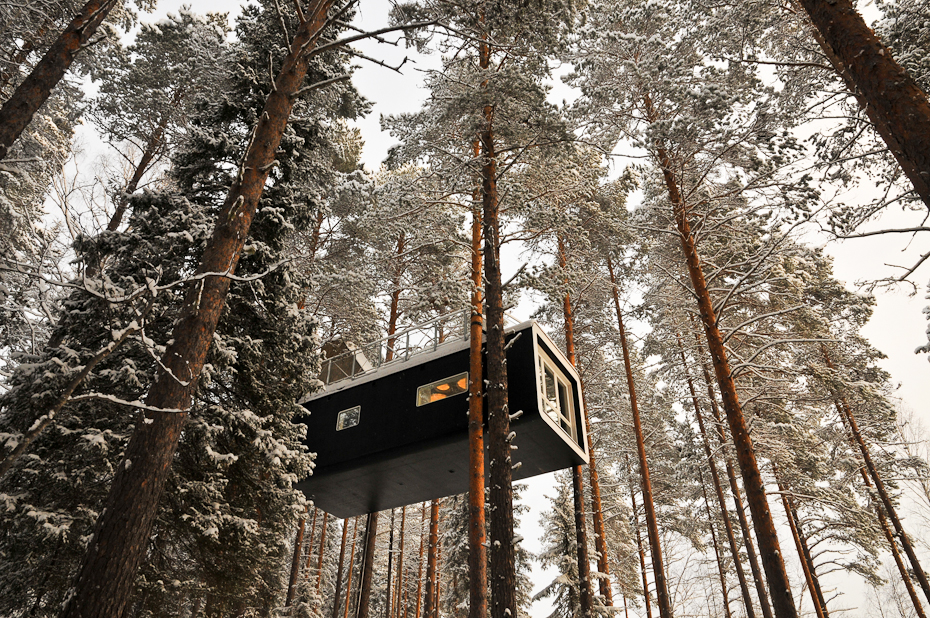 So this will be the first of many Link Love's from now on where I'll be sharing news-worthy content that I've stumbled across during the week. Enjoy!
1. Lola Åkerström shares a photo-essay of her time spent in Harads, Sweden and the amazing TreeHotel (pictured above).
2. Everyone knows I have a soft spot for anything related to China - The Big Picture (Boston Globe) produces another fine set of photos of daily life in commercial capitals of this fast-growing economic powerhouse.
3. Catching up with Johnny Vagabond's infamous and absurd stories, he recounts a ludicrous tale of his experience being caught up in the middle of a poker scam storm in Saigon, Vietnam.
4. I simply cannot get enough of Austin Bush's food blog of his travels in South East Asia, particularly Thailand. For those who serve a huge interest in food, photography and travel, this is one blog that you simply cannot pass up!
5. Riding on the foodie wave in South East Asia, Sydney food blogger, Helen, author of Grab Your Fork produces an out-of-Australia post of food adventures in Malaysia and Thailand.